Good morning Monday! My weekend was a little short because I had to work. But, MR.P and I made the most of the time we did have together. Saturday, he picked me up and we picked up my friend's sweet baby girl, Turner. We headed to our friend's house to watch football and to hang out with friends. She was absolutely perfect!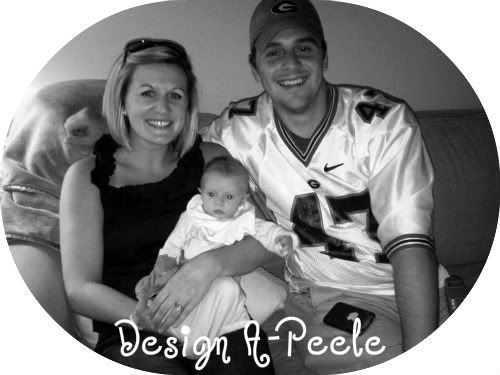 It was a little sad to give her back. We LOVED spending time with her!
Ok, so now onto the office. This past week was soo busy I didn't really get a chance to work on anything. I did decide that I like the words at the top of the wall.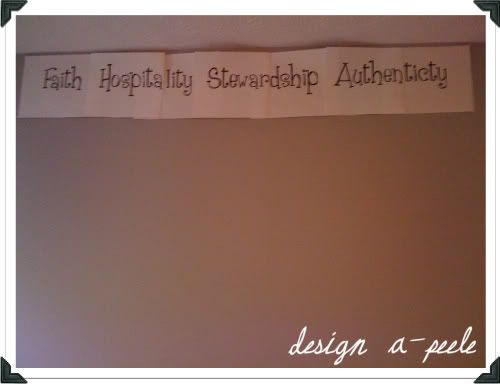 Hopefully I'll have enough time this week to get it done. Once everything is put together I'll share a price list so you can be encouraged that it doesn't take much money to decorate a room!!
This is where the office stood last week. We added a few pictures to the frames, but am not really done. Please bare with my pictures. I was trying to edit an iphone picture, but I think it went terribly wrong! Hopefully I'll get the hang of editing soon!